About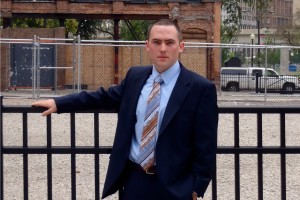 As a lifetime Michigan resident Justin C. Black grew up as an outdoor sports enthusiast and hunter, becoming an Eagle Scout and adventure traveler at a young age. Mr. Black went on to attended Oakland University where he graduated with an undergraduate degree in both Philosophy and English. While attending law school at the University of Detroit Mercy he earned book-awards for scholastic achievement in Evidence, Environmental Law, National Security Law, and for his work with the Urban Law Clinic. Mr. Black also held a position on the University's Moot Court Board of Advocates, and traveled to New York with the PACE Environmental Law team and Minnesota as a member of the McGee Civil Rights team.
Mr. Black began practicing law in Macomb and now maintains an active private practice serving clients throughout Macomb, Oakland and Wayne Counties. Mr. Black's law practice focuses on adult and juvenile felony and misdemeanor criminal defense, including alcohol and drug offenses, assault and domestic violence, fraud and theft crimes, probation violations, personal protection orders, driver's license restoration, record expungement, and firearms rights. Mr. Black's office also handles general civil matters including landlord tenant disputes, residential and commercial lease agreements, and estate matters such as power of attorney and wills.
Mr. Black prides himself on his attention to detail, his ability to communicate with the client, and his devotion to protecting his client's rights.
Call today for a free consultation! (586) 876-4734